Hello, I am a friendly dropper player who likes to do dropper maps a lot :3. Some of my favorite maps are Arrrrggg Matey and OIT. I like playing tallcraft dropper a lot and would like a couple things to change. First of all, this sign needs to be fixed, I believe it is supposed to say "Down The Chimney We Go".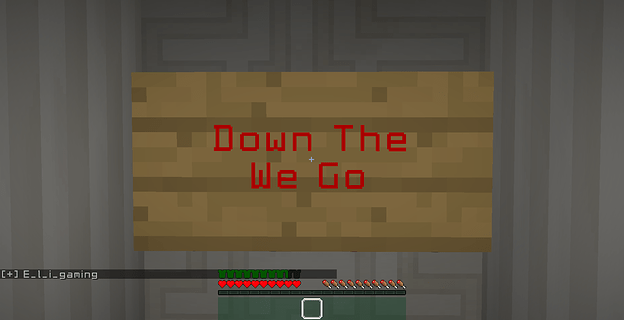 (It is on the 2nd floor to the left of the reward chamber)
The 2nd thing is about changing the time it takes to die in the void. Once you fall into the void, it takes about 7 seconds to die. I kind of dislike this, because I like doing parkour more than I like slowly falling to my death. I know fixing the void so that you die at y level 0 is possible, because someone did it to Learning to Fly (thanks to whoever did that). I hope a staff member can take the time to look at this, and decide if you should insta-die in the void.